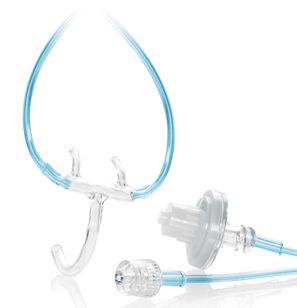 Cannulas
Pro-Flow (nasal) and Pro-Flow Plus (nasal/oral) cannulas are designed for pressure transducers to provide optimal performance and comfort. They have soft, narrow prongs for minimal nasal resistance. Each cannula has a hydrophobic, anti-microbial filter preventing cross-contamination and transducer failure. Sizes are available for both pediatric and adult patients.
High performance design to optimize accuracy of airflow & snore signals
In-line hydrophobic and anti-microbial filter for patient safety
Compatible with Pro-Tech's PTAF built-in products and PSG systems with pressure sensing
Select your polygraph system from the drop down list below. The following page will list the ordering information for this product. If you cannot find what you are looking for, call or email our Technical Support department.
Find products for your system
or